8/18/2023 -
Online Ticketing has closed. All ticket sales now at the track beginning at 2pm.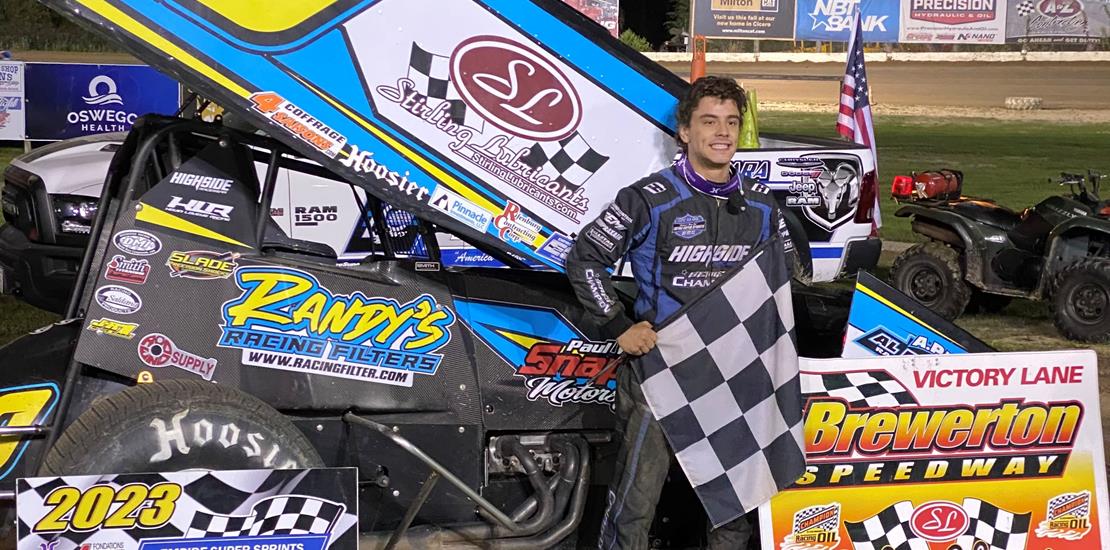 9/2/2023 -
By Curtis Berleue (Brewerton, NY) | For the second time this season, Paulie Colagiovanni was victorious at the Brewerton Speedway with the Empire Supe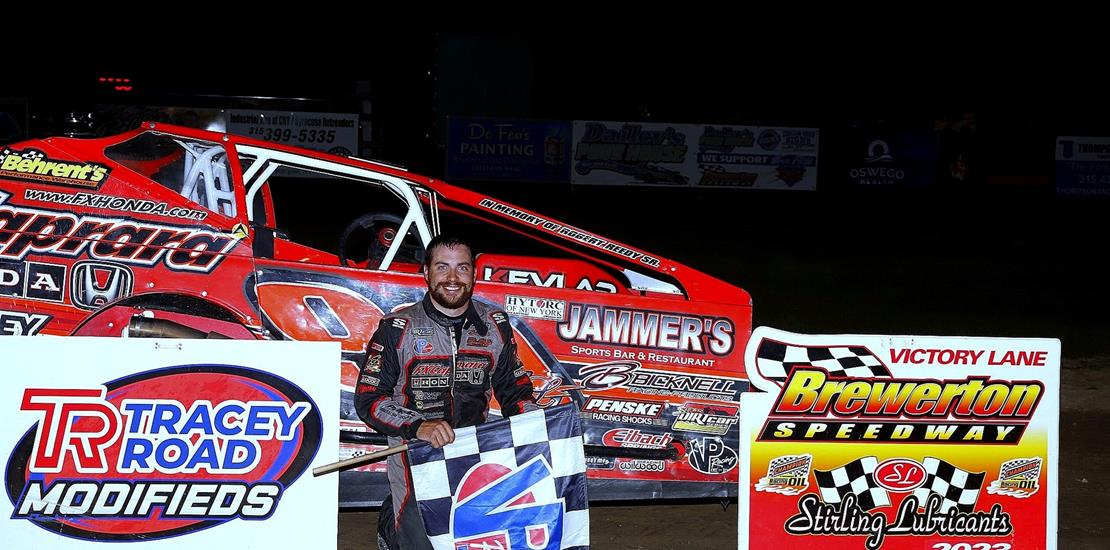 9/2/2023 -
By Dave Medler BREWERTON, NY – (September 1, 2023) – The last weekly event of 2023 took place at the Brewerton Speedway Friday night with a big crowd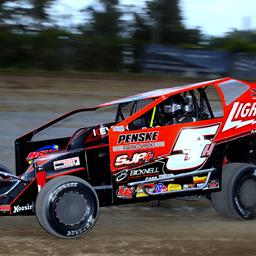 7/7/2023 - Brewerton Speedway
Brewerton, NY
Haun Welding Supply presents
Our Power-4 program featuring Tracey Road Equipment Modifieds, Dot Foods Sportsman, AmeriCU Credit Union Mod Lites and Mirabito 4-Cylinder Superstocks plus the unlimited engines of the Dirt Modified Nostalgia Tour.
Adults - $15
Ages 18 & Younger - Free
Tracey Road Equipment DIRTcar Modifieds

33 entries

Dot Foods DIRTcar Sportsman

25 entries

AmeriCU Mod Lites

18 entries

Mirabito DIRTcar 4-Cylinder Superstocks

19 entries

Dirt Modified Nostalgia Tour
Full Event Information on MyRacePass
Tracey Road Equipment DIRTcar Modifieds
Finish
Start
#
Competitor
Hometown
+/-
1
10
32R
Ronnie Davis III Syracuse, NY
Syracuse, NY
9
2
21
83X
Tim Sears Jr Central Square, NY
Central Square, NY
19
3
7
8H
Max McLaughlin Mooresville, NC
Mooresville, NC
4
4
15
15
Todd Root Syracuse, NY
Syracuse, NY
11
5
5
7Z
Zachary Payne Stanley, NY
Stanley, NY
-
6
1
27Z
Dylan Zacharias Central Square, NY
Central Square, NY
-5
7
13
5H
Chris Hile Oswego, NY
Oswego, NY
6
8
12
12
Darren Smith Binghamton, NY
Binghamton, NY
4
9
4
28
Alan Fink Central Square, NY
Central Square, NY
-5
10
17
62S
Tom Sears Jr Clay, NY
Clay, NY
7
11
22
X
Chad Phelps Oswego, NY
Oswego, NY
11
12
11
98H
Jimmy Phelps Baldwinsville, NY
Baldwinsville, NY
-1
13
9
60
Jackson Gill Plessis, NY
Plessis, NY
-4
14
8
29
Matt Caprara Clayton, NY
Clayton, NY
-6
15
16
99L
Larry Wight Fulton, NY
Fulton, NY
1
16
24
79
Jeffrey Prentice Central Square, NY
Central Square, NY
8
17
19
3
Chris Mackey Rome, NY
Rome, NY
2
18
3
18$
Sean Beardsley Central Square, NY
Central Square, NY
-15
19
20
9X
Tyler Trump Lacona, NY
Lacona, NY
1
20
6
21
Derrick Podsiadlo Penn Yan, NY
Penn Yan, NY
-14
21
18
34
Andrew Ferguson Camillus, NY
Camillus, NY
-3
22
30
38
Tim Harris Clay, NY
Clay, NY
8
23
27
160
Max Hill Hastings, NY
Hastings, NY
4
24
26
06J
Jordan Bennett Pennelleville, NY
Pennelleville, NY
2
25
25
24
James Witko Jr Clarks Summit, PA
Clarks Summit, PA
-
26
2
63
Adam Roberts Watertown, NY
Watertown, NY
-24
27
14
11T
Jeff Taylor Chittenengo, NY
Chittenengo, NY
-13
28
29
17
Marcus Dinkins Watkins Glen, NY
Watkins Glen, NY
1
29
23
8K
Nick Krause Parish, NY
Parish, NY
-6
30
31
JD33
Joshua Landers Kirkwood, NY
Kirkwood, NY
1
31
28
7S
Torrey Stoughtenger Phoenix, NY
Phoenix, NY
-3
Finish
Start
#
Competitor
Hometown
+/-
1
4
83X
Tim Sears Jr Central Square, NY
Central Square, NY
3
2
2
X
Chad Phelps Oswego, NY
Oswego, NY
-
3
1
8K
Nick Krause Parish, NY
Parish, NY
-2
4
3
79
Jeffrey Prentice Central Square, NY
Central Square, NY
-1
Top 4 transfer
5
5
24
James Witko Jr Clarks Summit, PA
Clarks Summit, PA
-
6
7
06J
Jordan Bennett Pennelleville, NY
Pennelleville, NY
1
7
6
160
Max Hill Hastings, NY
Hastings, NY
-1
8
13
7S
Torrey Stoughtenger Phoenix, NY
Phoenix, NY
5
9
10
17
Marcus Dinkins Watkins Glen, NY
Watkins Glen, NY
1
10
11
38
Tim Harris Clay, NY
Clay, NY
1
11
12
JD33
Joshua Landers Kirkwood, NY
Kirkwood, NY
1
DNS
8
5HH
Amy Holland Fulton, NY
Fulton, NY
-
DNS
9
01R
Robert Gage Hannibal, NY
Hannibal, NY
-
Finish
Start
#
Competitor
Hometown
+/-
1
2
28
Alan Fink Central Square, NY
Central Square, NY
1
2
6
12
Darren Smith Binghamton, NY
Binghamton, NY
4
3
1
27Z
Dylan Zacharias Central Square, NY
Central Square, NY
-2
4
4
29
Matt Caprara Clayton, NY
Clayton, NY
-
5
7
62S
Tom Sears Jr Clay, NY
Clay, NY
2
Top 5 transfer
6
5
8K
Nick Krause Parish, NY
Parish, NY
-1
7
3
24
James Witko Jr Clarks Summit, PA
Clarks Summit, PA
-4
8
9
01R
Robert Gage Hannibal, NY
Hannibal, NY
1
9
8
7S
Torrey Stoughtenger Phoenix, NY
Phoenix, NY
-1
Finish
Start
#
Competitor
Hometown
+/-
1
1
63
Adam Roberts Watertown, NY
Watertown, NY
-
2
3
21
Derrick Podsiadlo Penn Yan, NY
Penn Yan, NY
1
3
5
32R
Ronnie Davis III Syracuse, NY
Syracuse, NY
2
4
7
15
Todd Root Syracuse, NY
Syracuse, NY
3
5
2
34
Andrew Ferguson Camillus, NY
Camillus, NY
-3
Top 5 transfer
6
6
X
Chad Phelps Oswego, NY
Oswego, NY
-
7
4
160
Max Hill Hastings, NY
Hastings, NY
-3
8
8
17
Marcus Dinkins Watkins Glen, NY
Watkins Glen, NY
-
Finish
Start
#
Competitor
Hometown
+/-
1
4
60
Jackson Gill Plessis, NY
Plessis, NY
3
2
6
5H
Chris Hile Oswego, NY
Oswego, NY
4
3
1
18$
Sean Beardsley Central Square, NY
Central Square, NY
-2
4
3
8H
Max McLaughlin Mooresville, NC
Mooresville, NC
-1
5
5
3
Chris Mackey Rome, NY
Rome, NY
-
Top 5 transfer
6
2
79
Jeffrey Prentice Central Square, NY
Central Square, NY
-4
7
8
06J
Jordan Bennett Pennelleville, NY
Pennelleville, NY
1
8
7
38
Tim Harris Clay, NY
Clay, NY
-1
Finish
Start
#
Competitor
Hometown
+/-
1
2
7Z
Zachary Payne Stanley, NY
Stanley, NY
1
2
6
11T
Jeff Taylor Chittenengo, NY
Chittenengo, NY
4
3
5
98H
Jimmy Phelps Baldwinsville, NY
Baldwinsville, NY
2
4
7
99L
Larry Wight Fulton, NY
Fulton, NY
3
5
3
9X
Tyler Trump Lacona, NY
Lacona, NY
-2
Top 5 transfer
6
8
83X
Tim Sears Jr Central Square, NY
Central Square, NY
2
7
4
5HH
Amy Holland Fulton, NY
Fulton, NY
-3
8
1
JD33
Joshua Landers Kirkwood, NY
Kirkwood, NY
-7
Dot Foods DIRTcar Sportsman
Finish
Start
#
Competitor
Hometown
+/-
1
2
0
Tony Finch II Pennellville, NY
Pennellville, NY
1
2
4
88H
Chris Hulsizer Brewerton, NY
Brewerton, NY
2
3
9
83
Brett Sears Clay, NY
Clay, NY
6
4
7
14AJ
AJ Miller Fultonville, NY
Fultonville, NY
3
5
13
33
Richard Murtaugh Fulton, NY
Fulton, NY
8
6
11
38
Zach Sobotka Parish, NY
Parish, NY
5
7
10
28X
Stephen Marshall Chittenango, NY
Chittenango, NY
3
8
5
30R
Nick Root Geneva, NY
Geneva, NY
-3
9
15
51
Richard Townsend Jr Hastings, NY
Hastings, NY
6
10
17
06W
Dorian Wahdan North Syracuse, NY
North Syracuse, NY
7
11
14
5
Kyle Devendorf Brewerton, NY
Brewerton, NY
3
12
16
30
Michael Root Fulton, NY
Fulton, NY
4
13
19
6
Cody Manitta Cato, NY
Cato, NY
6
14
8
80X
Mike Button Chittenango, NY
Chittenango, NY
-6
15
20
19C
Brandon Carvey Oswego, NY
Oswego, NY
5
16
12
77L
Buddy Leathley Chittenango, NY
Chittenango, NY
-4
17
3
R1
Riley Rogala Brewerton, NY
Brewerton, NY
-14
18
22
10G
Austin Germinio Warners, NY
Warners, NY
4
19
1
16X
Savannah Laflair Jordan, NY
Jordan, NY
-18
20
25
16
Earl Rudy Phoenix, NY
Phoenix, NY
5
21
23
29B
Jason Breezee Pennellville, NY
Pennellville, NY
2
22
18
42K
Dave Kingsley Cicero, NY
Cicero, NY
-4
23
24
AONE
Bucky Hayes Phoenix, NY
Phoenix, NY
1
DNS
21
72
Hunter Hollenbeck Fulton, NY
Fulton, NY
-
DQ
6
31B
Ryan Dolbear Fulton, NY
Fulton, NY
-
Finish
Start
#
Competitor
Hometown
+/-
1
2
R1
Riley Rogala Brewerton, NY
Brewerton, NY
1
2
5
28X
Stephen Marshall Chittenango, NY
Chittenango, NY
3
3
1
16X
Savannah Laflair Jordan, NY
Jordan, NY
-2
4
8
51
Richard Townsend Jr Hastings, NY
Hastings, NY
4
5
3
30R
Nick Root Geneva, NY
Geneva, NY
-2
Top 5 transfer
6
6
30
Michael Root Fulton, NY
Fulton, NY
-
7
4
6
Cody Manitta Cato, NY
Cato, NY
-3
8
9
10G
Austin Germinio Warners, NY
Warners, NY
1
9
7
16
Earl Rudy Phoenix, NY
Phoenix, NY
-2
Finish
Start
#
Competitor
Hometown
+/-
1
1
0
Tony Finch II Pennellville, NY
Pennellville, NY
-
2
2
31B
Ryan Dolbear Fulton, NY
Fulton, NY
-
3
6
33
Richard Murtaugh Fulton, NY
Fulton, NY
3
4
5
38
Zach Sobotka Parish, NY
Parish, NY
1
5
3
14AJ
AJ Miller Fultonville, NY
Fultonville, NY
-2
Top 5 transfer
6
4
06W
Dorian Wahdan North Syracuse, NY
North Syracuse, NY
-2
7
7
19C
Brandon Carvey Oswego, NY
Oswego, NY
-
8
8
29B
Jason Breezee Pennellville, NY
Pennellville, NY
-
Finish
Start
#
Competitor
Hometown
+/-
1
3
80X
Mike Button Chittenango, NY
Chittenango, NY
2
2
2
88H
Chris Hulsizer Brewerton, NY
Brewerton, NY
-
3
6
5
Kyle Devendorf Brewerton, NY
Brewerton, NY
3
4
4
83
Brett Sears Clay, NY
Clay, NY
-
5
5
77L
Buddy Leathley Chittenango, NY
Chittenango, NY
-
Top 5 transfer
6
8
42K
Dave Kingsley Cicero, NY
Cicero, NY
2
7
7
72
Hunter Hollenbeck Fulton, NY
Fulton, NY
-
8
1
AONE
Bucky Hayes Phoenix, NY
Phoenix, NY
-7
AmeriCU Mod Lites
Finish
Start
#
Competitor
Hometown
+/-
1
14
88Z
Zack Babcock Canastota, NY
Canastota, NY
13
2
12
22
Kyle Demo Fulton, NY
Fulton, NY
10
3
13
10W
Justin Williams West Monroe, NY
West Monroe, NY
10
4
2
7J
Joel Moller Central Square, NY
Central Square, NY
-2
5
9
19
Brad Harris Lafayette, NY
Lafayette, NY
4
6
6
06
Mike Mullen Parish, NY
Parish, NY
-
7
8
55
Joseph Garafolo Oswego, NY
Oswego, NY
1
8
5
6J
Joe Isabell
-3
9
10
5K
Matt Kitts Fulton, NY
Fulton, NY
1
10
3
9
Roger Olschewske Jr Union Springs, NY
Union Springs, NY
-7
11
11
16
Tucker Halliday West Monroe, NY
West Monroe, NY
-
12
7
11X
Jack Lyon Winthrop, NY
Winthrop, NY
-5
13
15
4J
Jacob Malbouf Canastota, NY
Canastota, NY
2
14
17
X
Owen Kitts Fulton, NY
Fulton, NY
3
15
4
8BALL
Kelly Skinner Clay, NY
Clay, NY
-11
16
16
155
Nicholas Garafolo Oswego, NY
Oswego, NY
-
17
1
1
Thomas Mackey Hastings, NY
Hastings, NY
-16
DNS
18
M1
Michael Gloska North Syracuse, NY
North Syracuse, NY
-
Finish
Start
#
Competitor
Hometown
+/-
1
7
22
Kyle Demo Fulton, NY
Fulton, NY
6
2
6
5K
Matt Kitts Fulton, NY
Fulton, NY
4
3
5
55
Joseph Garafolo Oswego, NY
Oswego, NY
2
4
2
1
Thomas Mackey Hastings, NY
Hastings, NY
-2
5
8
88Z
Zack Babcock Canastota, NY
Canastota, NY
3
6
3
9
Roger Olschewske Jr Union Springs, NY
Union Springs, NY
-3
7
4
06
Mike Mullen Parish, NY
Parish, NY
-3
Top 7 transfer
8
1
4J
Jacob Malbouf Canastota, NY
Canastota, NY
-7
DNS
9
M1
Michael Gloska North Syracuse, NY
North Syracuse, NY
-
Finish
Start
#
Competitor
Hometown
+/-
1
3
6J
Joe Isabell
2
2
7
10W
Justin Williams West Monroe, NY
West Monroe, NY
5
3
2
7J
Joel Moller Central Square, NY
Central Square, NY
-1
4
6
16
Tucker Halliday West Monroe, NY
West Monroe, NY
2
5
5
19
Brad Harris Lafayette, NY
Lafayette, NY
-
6
4
11X
Jack Lyon Winthrop, NY
Winthrop, NY
-2
7
8
8BALL
Kelly Skinner Clay, NY
Clay, NY
1
Top 7 transfer
8
1
155
Nicholas Garafolo Oswego, NY
Oswego, NY
-7
9
9
X
Owen Kitts Fulton, NY
Fulton, NY
-
Mirabito DIRTcar 4-Cylinder Superstocks
Finish
Start
#
Competitor
Hometown
+/-
1
8
13
Colby Herzog Hastings, NY
Hastings, NY
7
2
16
16B
Chris Bonoffski Fulton, NY
Fulton, NY
14
3
18
88
Justin Guyle Palermo, NY
Palermo, NY
15
4
9
67K
Clayton Koch Parish, NY
Parish, NY
5
5
13
113
Nate Powers Pennellville, NY
Pennellville, NY
8
6
2
55
Anthony VanEpps Bernhards Bay, NY
Bernhards Bay, NY
-4
7
4
09
Darik VanEpps Cleveland, NY
Cleveland, NY
-3
8
6
99
Walt VanEpps Williamstown, NY
Williamstown, NY
-2
9
1
212
Kenneth Mackey Hastings, NY
Hastings, NY
-8
10
3
9D
Steven Burdick Williamstown, NY
Williamstown, NY
-7
11
15
13B
Brandon Stevens Liverpool, NY
Liverpool, NY
4
12
10
4H
Emma Burdick Williamstown, NY
Williamstown, NY
-2
13
11
22
Daniel Valade Boonville, NY
Boonville, NY
-2
14
17
23B
Brian Mettler Auburn, NY
Auburn, NY
3
15
7
27A
Alexandra Parker Williamstown, NY
Williamstown, NY
-8
16
14
21V
Corey Valade Rome, NY
Rome, NY
-2
DNS
5
22E
Eric Inman Fairport, NY
Fairport, NY
-
DNS
12
2D
Jacob Dupra Baldwinsville, NY
Baldwinsville, NY
-
DNS
19
9
Dylan Burdick Williamstown, NY
Williamstown, NY
-
Finish
Start
#
Competitor
Hometown
+/-
1
8
21V
Corey Valade Rome, NY
Rome, NY
7
2
5
67K
Clayton Koch Parish, NY
Parish, NY
3
3
10
88
Justin Guyle Palermo, NY
Palermo, NY
7
4
1
212
Kenneth Mackey Hastings, NY
Hastings, NY
-3
5
9
13B
Brandon Stevens Liverpool, NY
Liverpool, NY
4
6
6
4H
Emma Burdick Williamstown, NY
Williamstown, NY
-
7
4
27A
Alexandra Parker Williamstown, NY
Williamstown, NY
-3
8
7
2D
Jacob Dupra Baldwinsville, NY
Baldwinsville, NY
-1
9
3
22E
Eric Inman Fairport, NY
Fairport, NY
-6
10
2
9D
Steven Burdick Williamstown, NY
Williamstown, NY
-8
Top 10 transfer
Finish
Start
#
Competitor
Hometown
+/-
1
4
13
Colby Herzog Hastings, NY
Hastings, NY
3
2
8
16B
Chris Bonoffski Fulton, NY
Fulton, NY
6
3
7
113
Nate Powers Pennellville, NY
Pennellville, NY
4
4
2
09
Darik VanEpps Cleveland, NY
Cleveland, NY
-2
5
6
22
Daniel Valade Boonville, NY
Boonville, NY
1
6
3
99
Walt VanEpps Williamstown, NY
Williamstown, NY
-3
7
1
55
Anthony VanEpps Bernhards Bay, NY
Bernhards Bay, NY
-6
8
5
9
Dylan Burdick Williamstown, NY
Williamstown, NY
-3
9
9
23B
Brian Mettler Auburn, NY
Auburn, NY
-
Next Event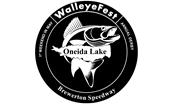 Wednesday, October 4
30th Billy Whittaker Cars & Trux Hurricane Harvey
DIRTcar 358-Modified Series
DIRTcar Sportsman Series
All tickets sales at track ticket booth beginning at 2pm today
Reserved: $35
Adult G/A: $30
18 Years & Under: $10
Pit Passes - DIRTcar Members - $40/Non-members - $45
Driver Registration