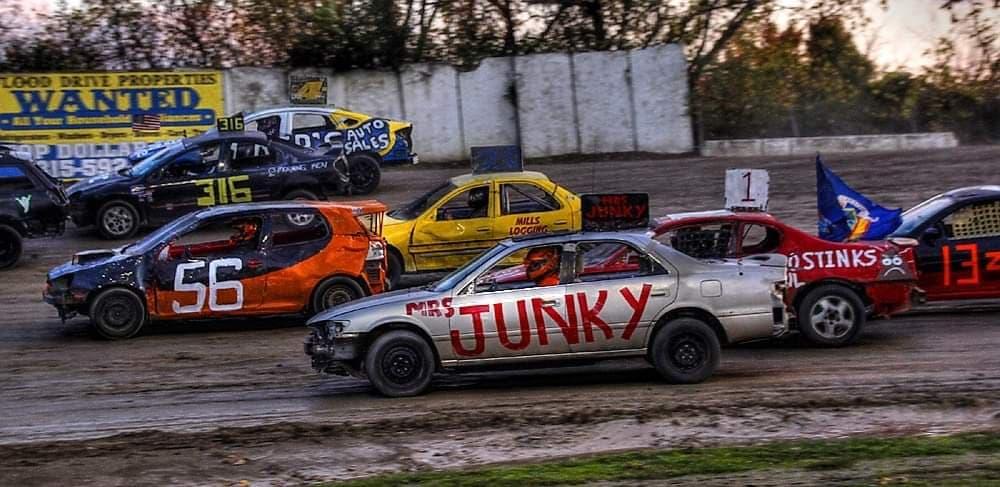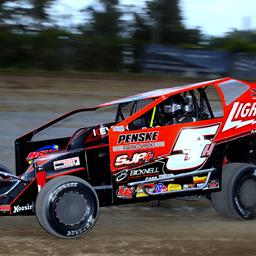 10/16/2022
Brewerton Speedway
---
Fink, Bonoffski, And Miller Win Brewerton Speedway Season Finale Races
BREWERTON, NY – (October 15, 2022) – The curtain came down on the 2022 racing season at the Brewerton Speedway on Saturday with a big triple header that put an exclamation point on a fun and successful year at the 'D-Shaped Dirt Demon.'
The first feature was the 20-Lap Dirt Modified Nostalgia Tour. Local racer and newly crowned champion Joe August would take the lead at the drop of the green and would be in a tight battle with Jack Miller until lap six when a car in the back of the field spun in turns one and two leaving August nowhere to go. The damage on August car ended his shot at the win.
When the green came back out Miller would be scored the new leader and would outrun George Valenti and Rich Townsend for the win. Aaron Pugh and Bill Leonard completed the top-five.
Mirabito Four-Cylinder track champion Chris Bonoffski took advantage of a front row starting spot and would lead all 25-Laps of the $500-to-win Four-Cylinder Open feature. Brewerton regular Jacob Dupra, Jack Symonds, David DeNova, and Daniel Valade completed the top-five.
Over sixty cars took to the speedway for the wild and crazy $2000-to-win 180 Flood Drive Properties 200-Lap Enduro.
The race came down to a two-car battle over the final laps between Alan Fink and Collin Mills with Fink bringing home the winners share. Shawn Mills, Keith Delles, and Mike Taylor finished third through fifth.
The speedway would like to thank all the fans, race teams, and marketing partners for a fun and successful 2022 racing season.
Plans are already underway for the 2023 season. Keep checking during the offseason the speedway website at www.brewertonspeedway.com and like the social media pages.
180 Flood Drive Properties & SEI Stephenson Equipment October 15 Fall Foliage Results:
$ 2000-to-win 180 Flood Drive Properties 4&6 Cylinder Enduro Top Five – (200-Laps): Alan Fink, Collin Mills, Shawn Mills, Keith Delles, Mike Taylor.
Longest Tow Award $100: Adam Buteau, Deposit, NY. Best Appearing Car Award $100: Jack Taskey.
$500-to-win Mirabito Four-Cylinder Open (25 Laps): Chris Bonoffski, Jacob Dupra, Jack Symonds, David DeNova, Daniel Valade, Justin Pope, Dan Whiteside, Nick Galustfa, Mike Ames, Donnie Rider, Walt VanEpps, Clayton Koch, Wayne Russell, Ally Parker, Kevin Greenfield, Nate Powers, Jared Gilson, Tony VanEpps, James Gayton, AJ St. Mary, Tony Frezzo, David Liscum, Kingston Sprague, Darik Van Epps, Pat Sullivan.
Dirt Modified Nostalgia Tour Top Five – (20 Laps): Jack Miller, George Valenti, Rich Townsend, Aaron Pugh, Bill Leonard.
---
Submitted By: David Medler
Back to News