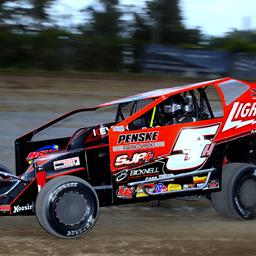 10/9/2022
Brewerton Speedway
---
$ 2000-to-win Fall Foliage Enduro Plus Four Cylinder Open Highlight Final Brewerton Speedway Event of The Season Saturday, October 15
BREWERTON, NY – (October 8, 2022) – Saturday, October 15th the Brewerton Speedway is the place to be If you like non-stop, no holds barred racing, when 180 Flood Drive Properties present the $2000-to-win 4- & 6-Cylinder Fall Foliage 200 Enduro.
Also, on the race card to make a fast, family affordable fun day of racing excitement will be a $500-to-win Four Cylinder Open, plus the Dirt Modified Nostalgia Tour.
If you have never seen a wild and insane Enduro, it is edge of your seat racing where drivers not only race each other but also race around what obstacles might be in front of them. Cars spin out, race around it. Muti-car tangle, hold your breath and race around it and hope you make it through. The action only stops if the track is blocked, or driver safety is in question.
There is still time to participate in the Enduro. Go to www.brewertonspeedway.com. Once there click on the Driver Info tab at the top of the page, then Rules and Bulletins where you can register and see rules to compete.
Adult G/A is $15. 18 years and under is FREE. Pits (All Ages) $30
Pits & grandstands open at 2:00 pm. Hot Laps 3:30 pm. The racing starts at 4:00 pm.
The speedway would like to thank event sponsor 180 Flood Drive Properties.
180 Flood Drive Properties is a scrap recycling center. You bring any scrap or junk cars in and get paid on the spot in cash for the weight. You can also call and have the cars picked up. To learn more, call them at (315) 592-4251 or stop by their location at 180 Flood Drive in Fulton, NY.
Any questions you might have and for 2023 marketing opportunities contact Cory Reed at (315) 593-6531 or cory@brewertonspeedway.com.
---
Submitted By: David Medler
Back to News