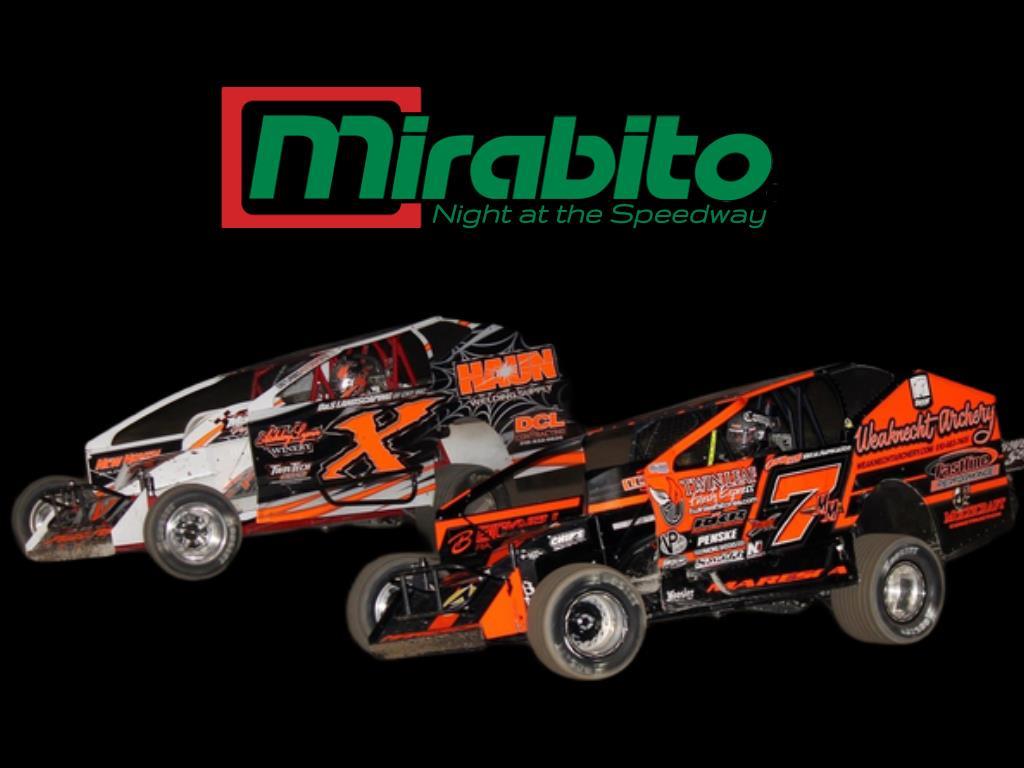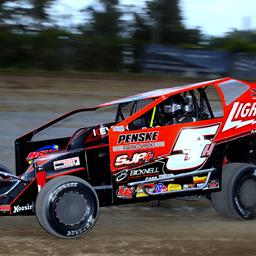 8/18/2021
Brewerton Speedway
---
Racing Thrills Returns This Friday, August 20 at The Brewerton Speedway
By Dave Medler
BREWERTON, NY -Â After a week off for the Fulton Speedway two-day Renegade Monster Truck Tour, the Brewerton Speedway will be back in action this Friday, August 20 presented by Mirabito.
The fastest, family affordable fun in Central New York will feature the Tracey Road Equipment DIRTcar Big Block Modifieds, DOT Foods DIRTcar Sportsman, AmeriCU Credit Union Mod Lites and the Fleet Repairs 4-Cylinders.
August 6 feature winners were, Larry Wight (Modifieds) Chris Mackey (Sportsman) Justin Williams (Mod Lites) Quinn Wallis (4-Cylinders).
Jeff Taylor driver of the Big Block Modified #11T who is also the owner of The Wild Animal Park in Chittenango, NY will have his vehicle 'The Beast' that does drive thru Safari Tours at the Wild on hand Friday night with Jeff giving pit tours in his awesome vehicle.
The racing intensity will be turned up this Friday. Including this week there are only three point races left to crown the 2021 Track Champions on Labor Day Weekend. The 4-Cylinder Champion will be decided on August 27.
Top-Five division point standings:
DIRTcar Big Block Modifieds:Â 1. Larry Wight (520). 2. Jimmy Phelps (504). 3. Chris Hile (478). 4. Tim Sears Jr. (466). 5. Michael Maresca (438).
DIRTcar Sportsman:Â 1. Zach Sobotka (530). 2. Amy Holland (528). 3. Alan Fink (520). 4. Chris Mackey (492). 5. Tyler Murray (486).
Mod Lites:Â 1. Justin Williams (526). 2. Mike Mullen (498). 3. Hunter Lawton (461). 4. Joe Garafolo (425). 5. Tom Mackey (419).
4-Cylinders:Â 1. Chuck Powelczyk (676). 2. Quinn Wallis (644). 3. Damien Bechler (618). 4. Clayton Koch (466). 5. Ray Bechler (454).
Adult grandstand admission is $15 with everyone 18 years old and younger admitted free. Pit admission is $35. Gates will open at 5:30 pm with racing at 7:30 pm.
The speedway would like to welcome longtime supporter and event sponsor Mirabito.
Mirabito Energy Products is a family-owned energy business based in Binghamton, New York. For nearly 100 years, homes and businesses have trusted us as their energy experts to provide safe, reliable, affordable, and convenient solutions for their energy needs at home, at work, or on the go.
Of course, things have changed over the 93 years we've been in business. Life is faster, busier, and more complicated now. Our mission is to deliver customized energy solutions that simplify our customer's lives so they can spend their time and energy on what matters most to them.
Whether it's affordable and reliable heat for your home, eco-friendly power and energy for your business, efficient and quality fuel for your vehicles, or skilled installation and dependable service of your equipment, fast and fresh food to eat in or take out, Mirabito Energy Products offers customized solutions to meet your needs and simplify your life.
Our energy products and service offerings include:
Home Heating & Cooling: reliable fuel delivery, skilled equipment installation and dependable service
Commercial Fuels: customized heating options that meet your business needs and priorities
Commercial Power & Gas: clean-burning natural gas and affordable electric from a provider you can trust
Convenience Stores: quality fuel, fresh food, and fast service for people on the go.
To see all the services Mirabito offers and locations near you visit 
www.mirabito.com
.
Any questions you might have and for marketing opportunities contact Cory Reed at (315) 668-6906 or cory@brewertonspeedway.com. For all the latest go to www.brewertonspeedway.com and like the speedway social media pages.
Back to News