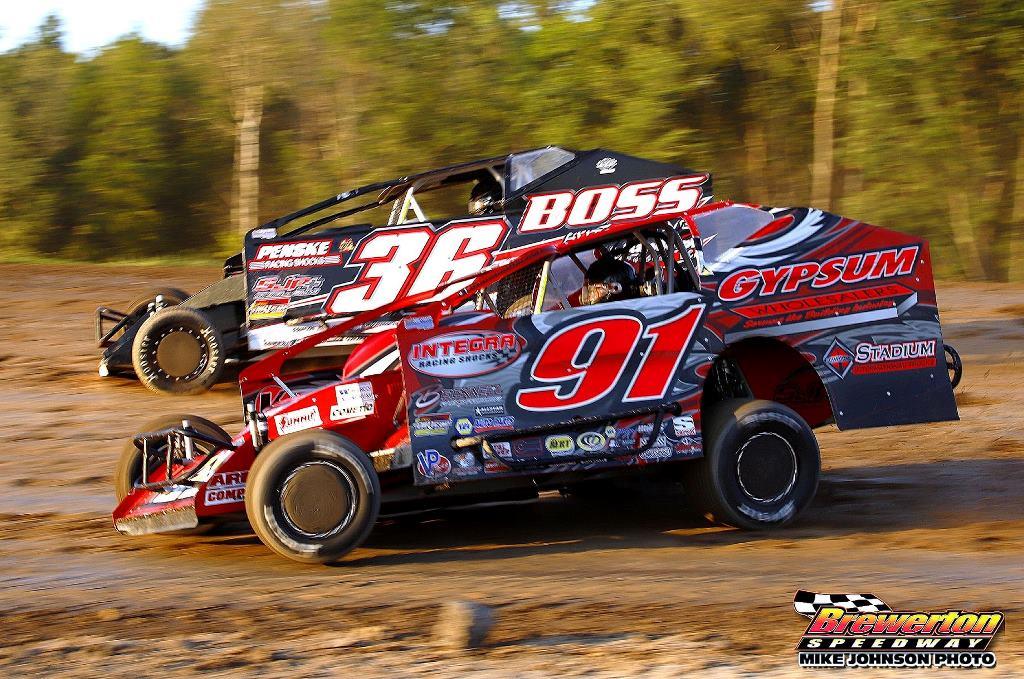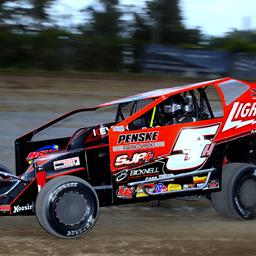 8/4/2021
Brewerton Speedway
---
Horsepower And Speed Ready to Be Unleashed This Friday, August 6 at The Brewerton Speedway
By Dave Medler 
Brewerton, NY – This Friday, August 6 the Brewerton Speedway is set for the fastest, family affordable fun in Central New York presented by Blackburn Truck Bodies, Scott Jeffery's Performance Plus, VP Lubricants night at the speedway.
Adult grandstand admission is $15, with everyone 18 years old and younger admitted free. Pit admission is $35. Gates open at 5:30 pm with racing at 7:30 pm.
Racing on the D-Shaped Dirt Demon will feature the Tracey Road Equipment DIRTcar Big Block Modifieds, DOT Foods DIRTcar Sportsman, AmeriCU Credit Union Mod Lites and the Fleet Repairs 4-Cylinders.
The top-three DIRTcar 358 Modifieds will receive a bonus of $300. $200. $100 in addition to their base purse.
The month of August is the start of the home stretch in deciding the 2021 track champions and to build momentum heading into late season extra distance events.
Top-five division point standings:
Big Block Modifieds – 1. Jimmy Phelps (460) 2. Larry Wight (460) 3. Tim Sears Jr. (444) 4. Chris Hile (428) 5. Billy Decker (408).
Sportsman – 1. Zach Sobotka (510) 2. Amy Holland (472) 3. Alan Fink (468) 4. Tyler Murray (438) 5. Chris Mackey (432).
Mod Lites – 1. Justin Williams (483) 2. Mike Mullen 3. Hunter Lawton (426) 4. Joe Garafolo (392) 5. Tom Mackey (391).
4-Cylinders – 1. Chuck Powelczyk (620) 2. Quinn Wallis (584) 3. Damien Bechler (568) 4. Clayton Koch (426) 5. Ray Bechler (420).
The Brewerton Speedway would like to thank event and marketing partners Blackburn Truck Bodies & Scott Jeffery's Performance Plus and VP Lubricants
Blackburn Truck Bodies is owned by former Brewerton & Fulton Speedway racer Jeff Blackburn.
They are located at 6216 Thompson Rd. #3 in Syracuse, NY. They manufacture and install aluminum flat bed, truck beds, dump bodies, chipper bodies. We offer accessories to go along with those types of truck bodies too.
We are conveniently located on Thompson Road just off Carrier Circle in Syracuse, across the street from the Byrne Dairy gas station. Here at Blackburn Truck Bodies, we specialize in custom equipment for all classes of trucks and commercial industries, especially specializing in aluminum fabrication. We also provide a full line of aftermarket accessories from floor liners, seat covers, running board, bumpers,
lights and so much more! We are a commercial truck dealer as well and can find you the right truck or chassis for the job.
Whether it's a basic standard truck body up-fit or a full custom design, we can cover all your small to large truck needs!
To see all the numerous services they offer, visit www.blackburntruckbodies.com or call (315) 448-3236
Scott Jeffery's Performance Plus is a local performance store focused on Dirt Track Racing. However, they do business with just about anything in the high-performance automotive industry. If you are a race car driver, team owner, crew or are trying to get your new hot rod together, they can help you get all the parts and accessories you need to get out on the track or the street. If they do not have what you need, they can get it for you.
When you come to SJP+ you are getting more than just parts. In 1992, with an Engineering degree from Alfred University, Scott joined forces with Billy Decker and embarked on a journey that would turn into a lifestyle. Scott has numerous Dirt Week wins in both the Big Block and Small Block at Syracuse, Three Super Dirt Car Series titles, and multiple track championships a cross New York. In 2003, Scott became the team manager at Gypsum Racing, where he remains today.
Scott Jeffery's Performance is unlike any other parts store around. Any questions you have, from how to install parts, fixing parts, or set-up questions, Scott is willing to help. Go to www.sjpplus.com  or call (315) 934-4120 for all your racing needs.
VP Lubricants a winning tradition
From the legendary brand with more than 40 years in high-performance racing technology, VP Lubricants continue that winning tradition. VP Lubricants leveraged their industry-leading heritage and advanced lubricant technology to create the new standard for performance.
Trust VP Lubricants to Deliver Maximum Protection and Guaranteed Performance!
Beginning with leading-edge technology, VP Lubricants are formulated within a national quality assurance system to meet and exceed the toughest industry standards and stringent international OEM specifications. Whether you are maintaining equipment at an industrial plant, servicing your family's vehicle, or managing a preventative maintenance program for a commercial fleet, trust VP Lubricants to deliver maximum protection and guaranteed performance. To see all the products they have to offer go to www.vplubricants.com.
Any questions you might have and for marketing opportunities contact Cory Reed at (315) 668-6906 or cory@brewertonspeedway.com. For all the latest go to www.brewertonspeedway.com and like the speedway social media pages.
Back to News