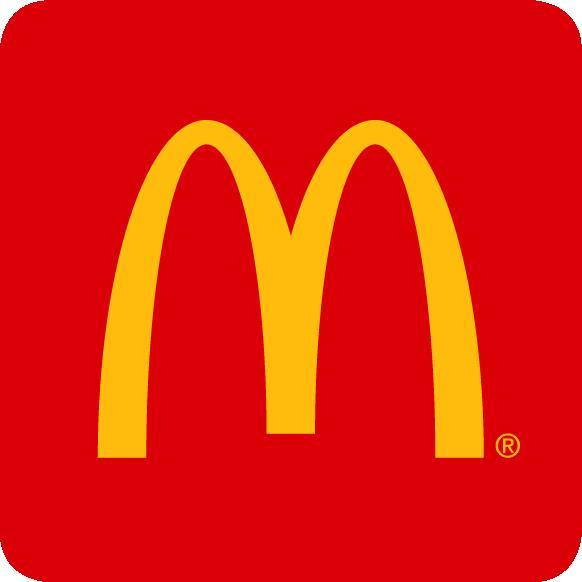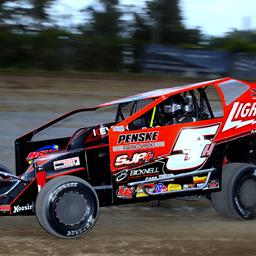 2/21/2020
Brewerton Speedway
---
McDonald's® Restaurants expands partnership with The Brewerton and Fulton Speedways
BALDWINSVILLE, NY – The management of the Brewerton and Fulton Speedways and McDonald's® Restaurants are pleased to announce they have expanded their major marketing partnership for the 2020 racing season. This multi-faceted program will see McDonald's® return as a major speedway event sponsor while providing weekly fan and race team incentives.
"We are excited to once again continue our successful partnership with McDonald's® Restaurants,� said speedway General Manager Cory Reed. "Local short track racing and McDonald's® share a family focus, so it's a meaningful partnership.�
McDonald's® Restaurants of Brewerton and Fulton will continue to be the official Post-Race Pit Stop for speedway fans and participants. After each event at Brewerton and Fulton, make a quick stop in to either store for deeply discounted Extra-Value Meal Deals with the presentation of that event's ticket stub or pit wristband.
Be on the lookout for several McDonald's® Race Fan Appreciation events at the Brewerton and Fulton McDonald's® stores in 2020. These once-a-month events will feature race car and driver appearances, ticket giveaways and promotions, and fans can present their McDonald's® receipt from that day to the track ticket booth and receive $3 off adult admission for the race event that night. A specific schedule and additional details for McDonald's® Race Fan Appreciation Events will be announced at a later date.
McDonald's® has signed on to help present the July 17 and 18 Renegade Monster Truck Nationals at Fulton Speedway. The Monster Truck Nationals is Fulton Speedway's newest marquee event, featuring some of the nation's best Monster Trucks competing in freestyle, racing and skills competitions. Joining the family friendly Monster Trucks will be New York vs. New Jersey Quad Wars. Fans can visit participating McDonald's® Restaurants leading up to the event for reduced price coupons for the event.
Fulton and Brewerton Speedways offer affordable marketing opportunities for every budget level. For information on how to join the Brewerton and Fulton family of partners please contact Cory Reed at (315) 638-4056 or cory@brewertonspeedway.com.
Fulton and Brewerton Speedways will have a major presence at the 34th Annual Motorsports Expo on Friday & Saturday, March 14th – 15th at the NY State Fairgrounds Center of Progress Building. Stop by the display to see some of the sharp cars that will be competing weekly at both tracks. You can pick up schedules, buy season passes and have any questions answered that you might have about the 2020 racing season.
Season Openers:
Fulton Speedway - Saturday, April 18th – Test & Tune. Open to any car that races on dirt.
Highbank Holdup Weekend:
Friday, April 24th – Lucas Oil Empire Super Sprints, DIRTcar Sportsman Championship Series, Hot Laps for Modifieds & Late Models.
Saturday, April 25th – St. Lawrence Radiology DIRTcar 358 Modified Series Highbank Holdup 60 plus the track point openers for the DOT Foods DIRTcar Sportsman and the Billy Whittaker Cars & Trux Late Models.
Brewerton Speedway – Friday, May 8th – Stirling Lubricants presents Tracey Road Equipment DIRTcar Modifieds, DOT Foods DIRTcar Sportsman, AmeriCU Credit Union Mod Lites, Fleet Repairs Truck & Trailer Repair 4-Cylinders.
For all the latest news go to www.brewertonspeedway.com – www.fultonspeedway.com and like and follow the tracks Facebook and Twitter pages.
Back to News