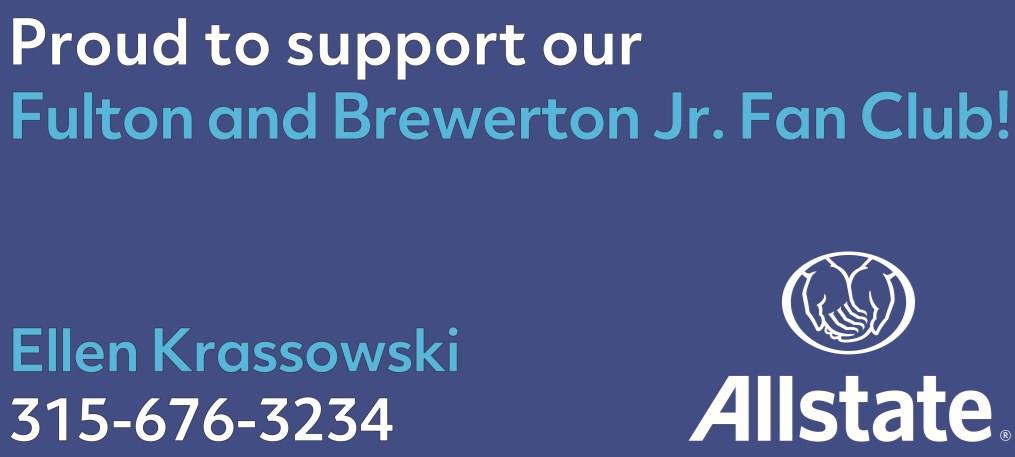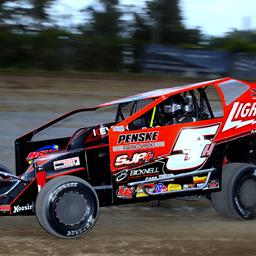 2/12/2020
Brewerton Speedway
---
Ellen Krassowski Allstate Named Title Sponsor of The Brewerton and Fulton Speedways Jr. Fan Club
BREWERTON, NY – The Brewerton & Fulton Speedways management is happy to announce that Ellen Krassowski Allstate Insurance has been named the title sponsor of the popular Jr. Fan Club at both tracks for the upcoming 2020 racing season.
The Jr. Fan Club is for fans age 4 to 14. The Club has been a part of the Brewerton and Fulton Speedways for many years.  When you join the club, you will have an opportunity to meet your favorite drivers, be involved in pits tours, and activities on and around the Track throughout the season.
Friday nights at the Brewerton Speedway club members will be able to sign up weekly when they enter the speedway for the weekly Bicycle Giveaway from speedway friends at Burdick Ford in Central Square.
The goal of the Jr. Fan Club is to provide a safe and fun environment and to have Jr. Fans become Forever Fans.
Located within minutes of the Brewerton Speedway at 5500 Bartel Rd. Ellen Krassowski Allstate Insurance has easy access from Route 81 and Route 11 in the village of Brewerton, NY.
From Ellen Krassowski:
I've gotten to know many local families as an Allstate agent in Brewerton. I enjoy being a part of the community, and building local relationships is one of the best parts of my job. I know what life is like here in Brewerton – that you choose your car and your home to fit your lifestyle and your budget. I also know how important it is to do the same when it comes to insurance. I look forward to getting to know you and helping you to find the solutions that meet your needs.
Part of what I like best about my job is that I can offer customers options for a wide variety of coverage and services. You can depend on me to help you look at the big picture.
I'm committed to helping Brewerton residents assess their immediate and long-term needs and choose options that will help them achieve their goals. When you want to explore options for protecting your home, personal property, or financial future, I'm available to answer your questions. If you're already a customer, I'm ready to review your coverage so that you can make any necessary adjustments to fit your changing needs.
For your Home. Auto. Condo. Renters. Motorcycle. Business. Life. ATV. Boat. Call Ellen 24/7 for all your insurance needs at (315) 676-3234 or visit https://agents.allstate.com/ellen-krassowski-brewerton-ny.html
The 2020 season will get in gear Saturday, February 15 at 7:00 pm with the Winter Blast at a new location less than 15 minutes south of the Fulton Speedway at the Phoenix Sports Restaurant located at 228 Huntley Rd. in Phoenix, NY.
The event is casual dress and free to attend for fans and race teams. Trophies and monies from the 2019 season will be awarded plus a viewing party for the final night of the DIRTcar Nationals featuring the Modified Super DIRTcar Series and the World of Outlaws Late Model Series from Volusia Speedway Park. Full food menu will be available.
Fulton & Brewerton Speedways will have a major presence at the 34th Annual Motorsports Expo on Friday & Saturday, March 14th – 15th at the NY State Fairgrounds Center of Progress Building. Stop by the display to see some of the sharp cars that will be competing weekly at both tracks. You can pick up schedules, buy season passes and have any questions answered that you might have about the 2020 racing season.
Season Openers:
Fulton Speedway – Saturday, April 18th – Test & Tune. Open to any car that races on dirt.
Highbank Holdup Weekend:
Friday, April 24th – Lucas Oil Empire Super Sprints, DIRTcar Sportsman Championship Series, Hot Laps for Modifieds & Late Models.
Saturday, April 25th – St. Lawrence Radiology - DIRTcar 358 Modified Series Highbank Holdup 60, track point openers for the DOT Foods DIRTcar Sportsman, Billy Whittaker Cars & Trux Late Models.
Brewerton Speedway – Friday, May 8th – Tracey Road Equipment DIRTcar Modifieds, DOT Foods DIRTcar Sportsman, AmeriCU Credit Union Mod Lites, Fleet Repairs Truck & Trailer Repair 4-Cylinders.
The 2020 season is fast approaching. For marketing opportunities, please contact Cory Reed at the winter office number (315) 638-4056 or cory@brewertonspeedway.com. For the latest news go to www.brewertonspeedway.com – www.fultonspeedway.com , or the speedway Facebook and Twitter pages.
Back to News