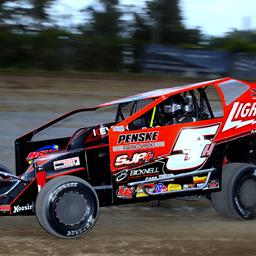 10/5/2018
Brewerton Speedway
---
Brewerton Speedway Hurricane 100 Quick Results
Billy Whittaker Cars & Trux Hurricane 100 Presented By SUNY Canton Results
 (DIRTcar 358 Modified Series Hurricane 100) – LARRY WIGHT, Steve Bernier, Danny Johnson, Michael Parent, Pat Ward, Chad Brachmann, Steve Bernard, Carey Terrance, Erick Rudolph, Lance Willix, Ryan Bartlett, Tim Sears Jr., Bobby Varin, Ryan Susice, Dan Creeden, Tyler Trump, Ryan Arbuthnot, Louie Jackson, Mike Maresca, Alan Johnson, Rob Bellinger, Randy Green, Greg Martin, Ron Davis III, Gary Linberg, Jeff Sykes, James Sweeting, Mario Clair, Billy Whittaker, Todd Root.
 (In Memory of Ryan Baye Halfway Bonus $500) – Erick Rudolph.
 (DIRTcar Sportsman Championship Series Hurricane 30) – DAVE MARCUCCILLI, Jackson Gill, Bob Henry Jr., Kevin Root, Zach Sobotka, Brad Rouse, Mark Yorker, Corey Barker, Cedric Gauvreau, Tyler Thompson, Kevin Chaffee, Adam Pierson, Alan Fink, Jeff Taylor, Ricky Yelle, Richie Riggs, Dorian Wahdan, James Friesen, Brianna Ladoucer, Andrew Smith, Tony Finch II, Dan Ferguson, Kyle Sherlock, Alex LaJoie, Martin Pelletier, Brent Joy, Joe Kline, Shane Pecore, Kyle Inman, DNS – Jim Spano.
 
Thank you to all the fans, marketing partners and race teams for a successful season at the Brewerton Speedway. Everyone have a great off-season and see everyone in the spring of 2019.
Back to News