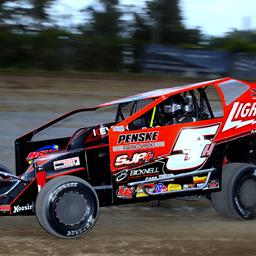 9/21/2017
Brewerton Speedway
---
The Brewerton Speedway Pass On Their Condolences On The Passing Of Bill Anderson
The entire Brewerton Speedway staff pass on their sincere condolences to the family and friends of Bill Anderson. Bill was a Brewerton racer for years and could always be found with his wife Barb and family in the pits or the grandstands enjoying the sport they loved.
Calling hours will be held from 4 to 7 p.m. on Thursday, Sept. 21, 2017 at White Chapel Funeral Home, 2719 Erie Drive, Weedsport. Services will be at 10 a.m. on Friday at the funeral home. Interment will follow in Weedsport Rural Cemetery.
Here is a link to his obituary. God speed Bill.
http://auburnpub.com/obits/william-bill-l-anderson/article_0ad2b194-a6b5-5a46-ba50-582086e079a2.html
Back to News